Connectivity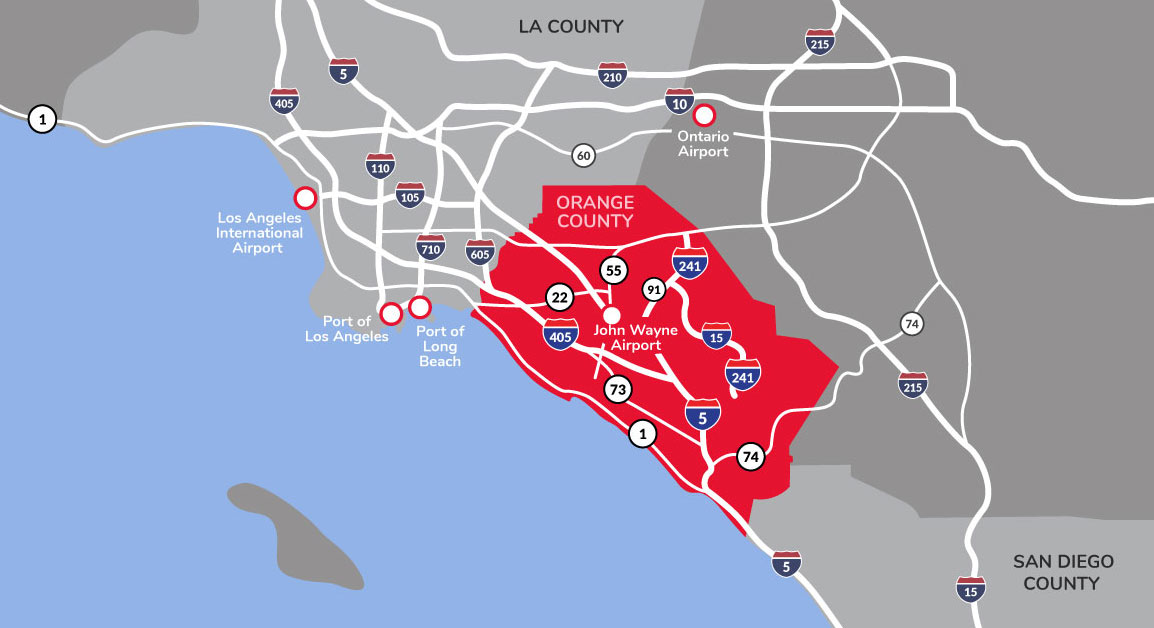 Orange County has an incredibly robust and effective infrastructure for any business to thrive. Orange County sits adjacent to the Port of Los Angeles and Port of Long Beach, the two busiest container ports in the U.S., and has an extensive freeway system connecting the entire region anchored by three of the largest and busiest highways in California.
Orange County is also home to John Wayne Airport, ranked #2 among large airports in North America by J.D. Power's 2020 North America Airport Satisfaction Study. Businesses and residents of Orange County are also serviced by surrounding airports in Long Beach and Ontario, the fastest growing airport in the U.S.
With major internet service providers such as AT&T, Charter Communications, Cox Communications and Verizon, Orange County has strong broadband access and one of the first Google Fiber cities and a Sifi Networks FiberCity. Whatever your business needs, they can be met here.